About Ackerson Family EyeCare
What We Do
Ackerson Family EyeCare is pleased to offer a wide range of optometric services, eye care products including eyeglasses, specialty eyewear, frames, and contact lenses. Our staff is happy to help however we can.
Dr. Ackerson is dedicated to pursuing the highest standards of visual and medical care through on-going continuing education, by using state-of-the-art equipment and by providing the full scope of optometric care.
Dr. Ackerson is committed to providing excellent patient education as to the exact nature of your condition. The better you understand what is affecting your eyes, the better decisions you can make as to the proper treatment plan. From your first contact with us to your appointment and your follow-up, we aim to make your eye care experience great. This is what drives us to provide you with the best care year after year!
Contact us any time to learn more or to schedule your next appointment.
Hours
Wednesday
12:00pm - 5:00pm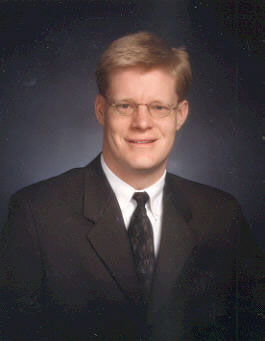 Dr. John H. Ackerson
Dr. Ackerson grew up in Granger, Utah. He chose a career in Optometry at the early age of 16 during his high school education. He completed his undergraduate studies at the College of Eastern Utah and Utah State University. He attended The Ohio State University's College of Optometry, graduating in 2000. Ackerson EyeCare opened in the beautiful Heber Valley in the spring of 2001. Dr. Ackerson served on the Utah Optometry Association Board from 2006 to 2007 and was named Young Optometrist of the Year by the Association in 2008. He is active in his service to the community and works to provide for those in need. He is an active tennis player and sailplane pilot. He is grateful for a community and environment that provides such amazing opportunities for recreational enjoyment.
Contact us today to schedule an appointment!
Our Technology
Zeiss Humphry Visual Fields
In house finishing lab for same day service for many prescriptions
Canon Digital Retinal photography
Wide field retinal photography as an alternative to eye drop dilation